Competence through tradition
Monday until Friday: 10 a.m. – 6.30 p.m.//

Saturday: 10:00 a.m. – 06:00 p.m.
Family business in second generation
In every piece of jewellery we put our own creativity and quality. we craft the jewellery with the effort of fulfilling the customers individual wish. We have collected experience all around brilliants, rubins, sapphires and smaragds, reflecting trustworthiness in our quality.
Such is to be achieved through our high quality standard of arranged material and the shining through kindness of our gemstones. We work with attention to the detail, still in connection we get the product all ready for the fixed date.
Our clientele consists of almost exclusively regular customers.
From reputable business owner to madly in love student, looking for the right engagement ring. There is one for every type. We don't differentiate between solvent customers and the ones with the big wallets. Everyone is receiving the exact same service and gets the same amount of help that is required to find the piece of jewellery fitting their needs.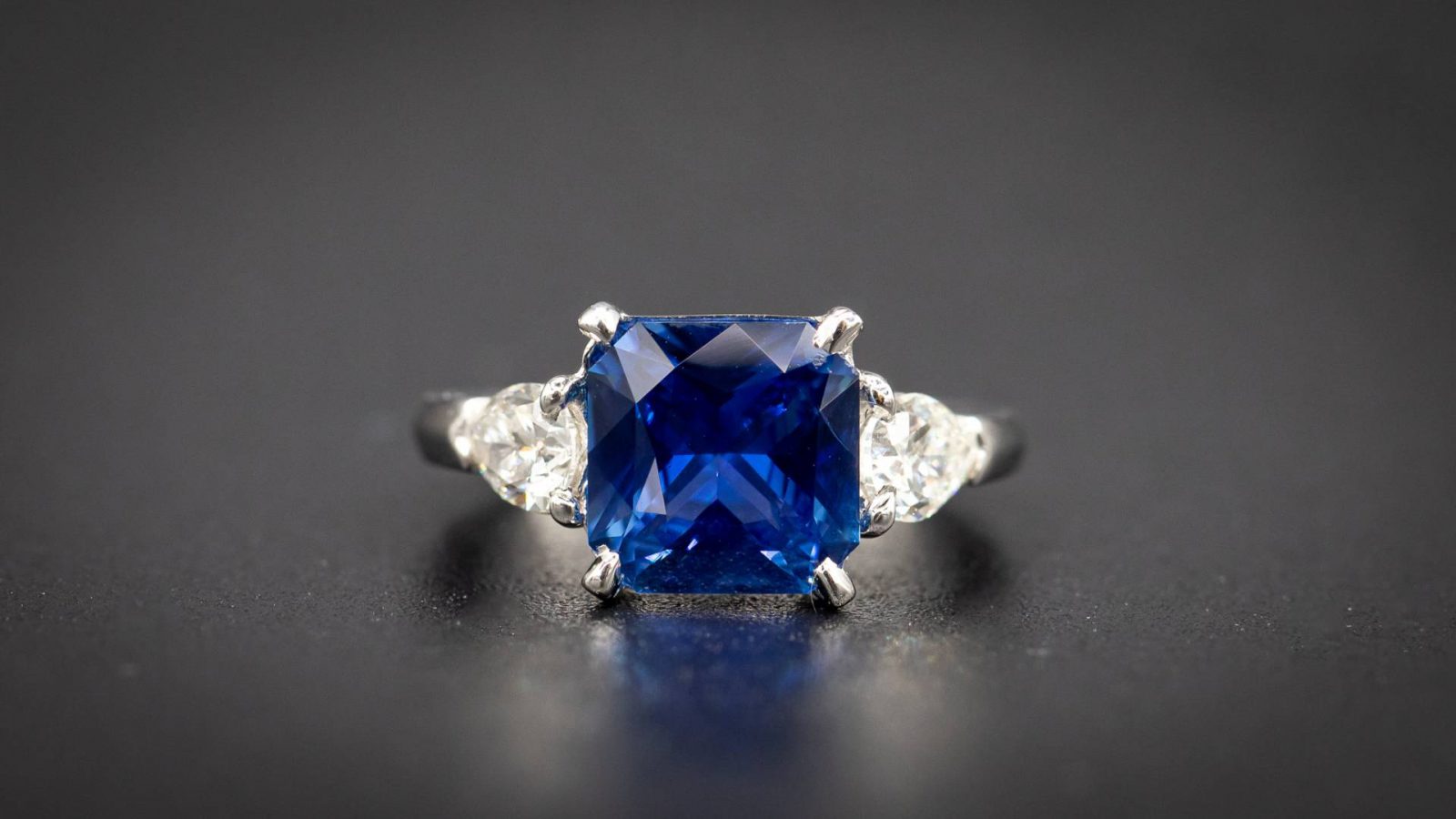 The blue cornflower sapphire with 3.89ct, set in 18kt white gold, forms the centre of the handmade ring.
In addition, the ring is adorned by 2 further drop-shaped diamonds with a total of 0.98ct.
This high quality sapphire has a GRS certificate.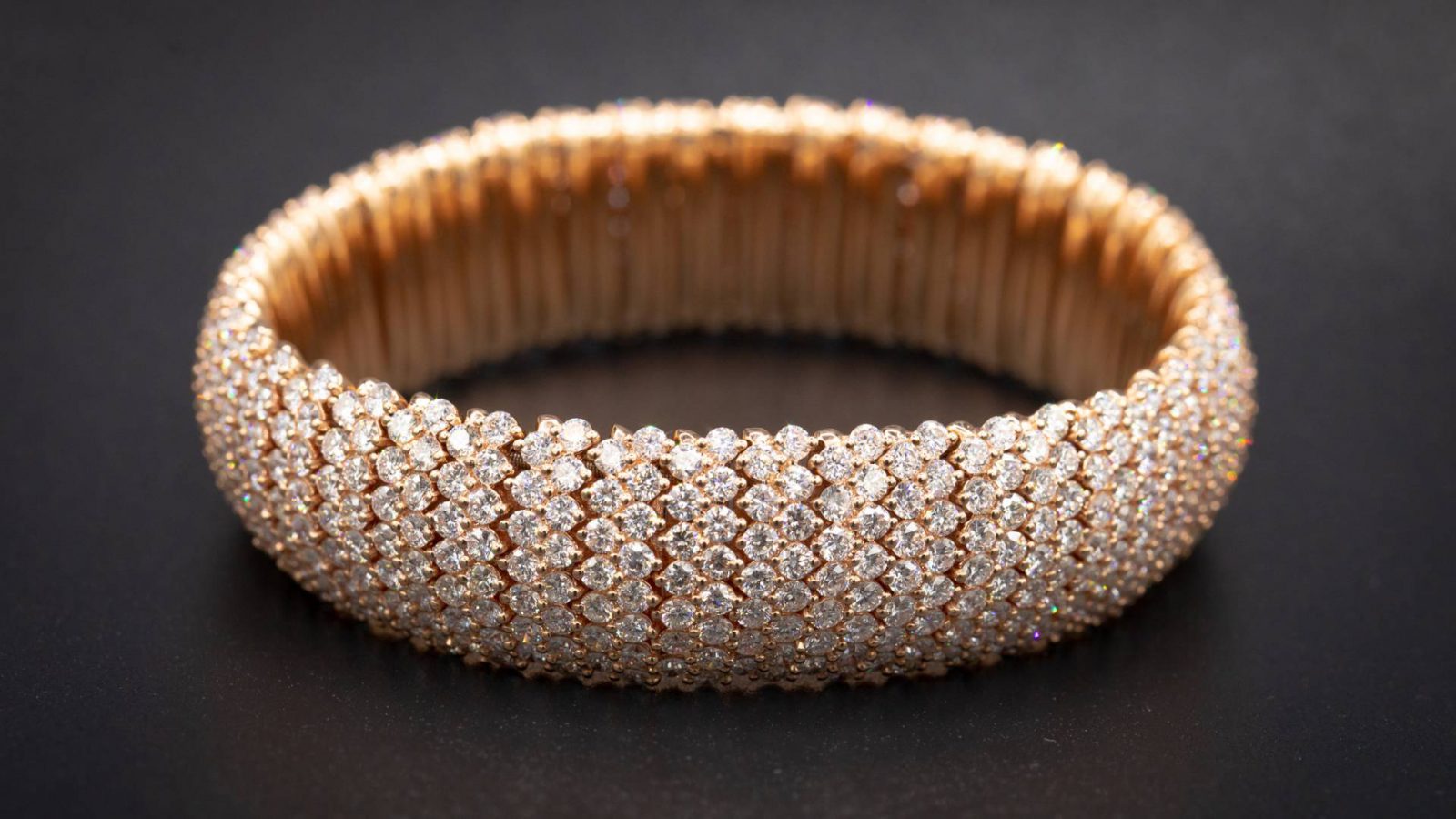 The 18kt whitegold pavé sets in 9.97ct, providing 129 brilliants a precise fit. The black rhodium-plated part of the ring generates an elegant contrast between the heavy sparkles of brilliants and dullgold.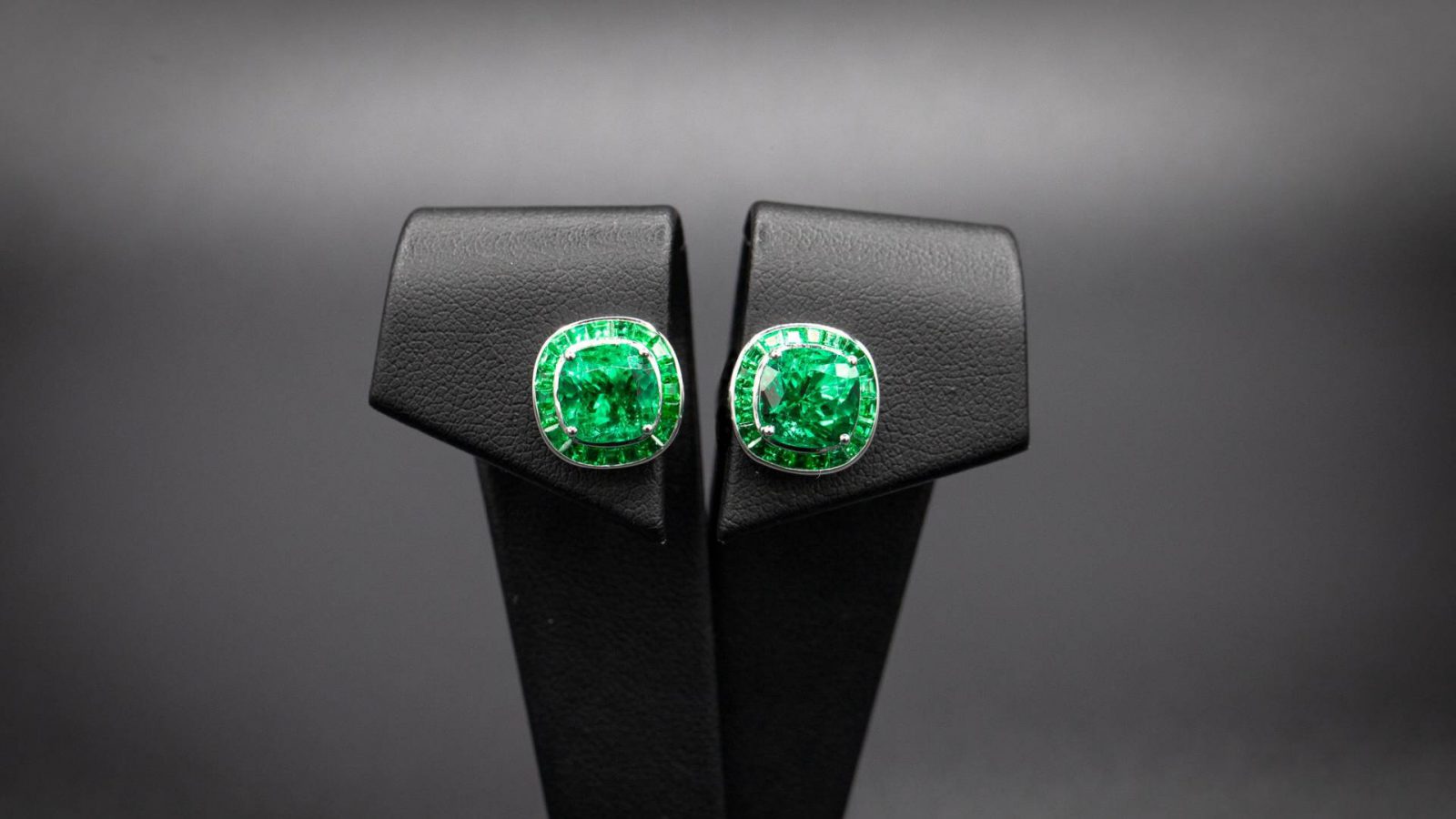 Those handmade earclip plugs are set in 18kt white gold. In the center of the jewellery are two columbian vivid green emeralds with 2.48ct and 2.54ct.
Edge-cut emerald carrés with 2.34ct create a thrilling contrast. Both gemstones posses a Swiss certificate.
The 258 diamonds set in 18kt rose gold with a total of 3.31ct form the centre of the ring. With marquise-shaped and round cut diamonds it shines in its brilliance.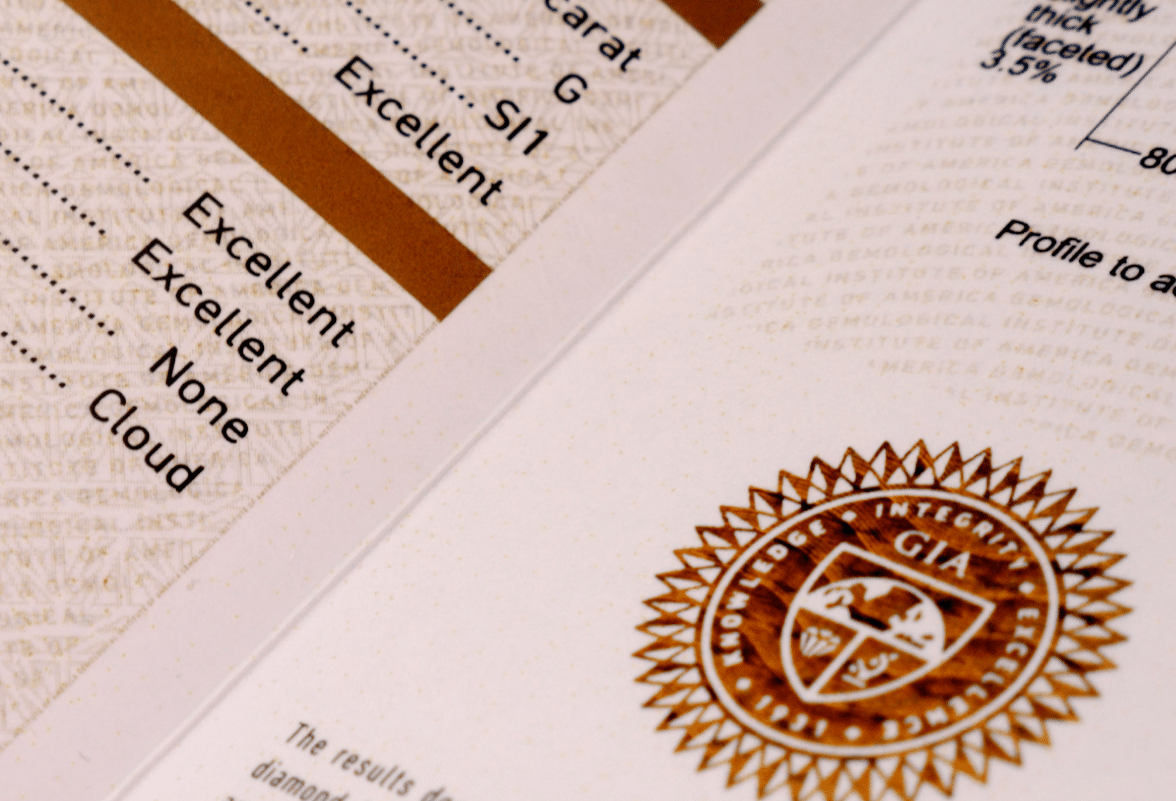 We put high quality standards into our jewellery. Brilliants from 0.2 carat are made in our house and get branded with a GIA or HRD certificate.
The Gemological Institute of America (GIA) is exclusively honoring the greatest brilliants in the world. Those gems go through a worldwide aknowledged process of examination to earn such certification. The level of purity is being investigated underneath a microscope. The standard of quality in GIA is globally undisputed.
Apart from that we want to prepare the gem regarding the customers individual need, advising them in sale. The conversion is being made responsibly in shortest time, adhered to date.
UNIQUE JEWELLERY – NO LABELS
UNIQUE QUALITY FOR THE BEST PRICE
We want to leave our fingerprint on the production of the jewel. We create unique pieces, without labeled bond to manufacturer. The quality of the material and the work behind that is being reflected in the right price. Our customers receive unique gemstones for the best price to find.
monday – friday:
10:00 – 18:30
saturday:
10:00 – 18:00
2. and 4. sunday in advent:
13:00 – 18:00